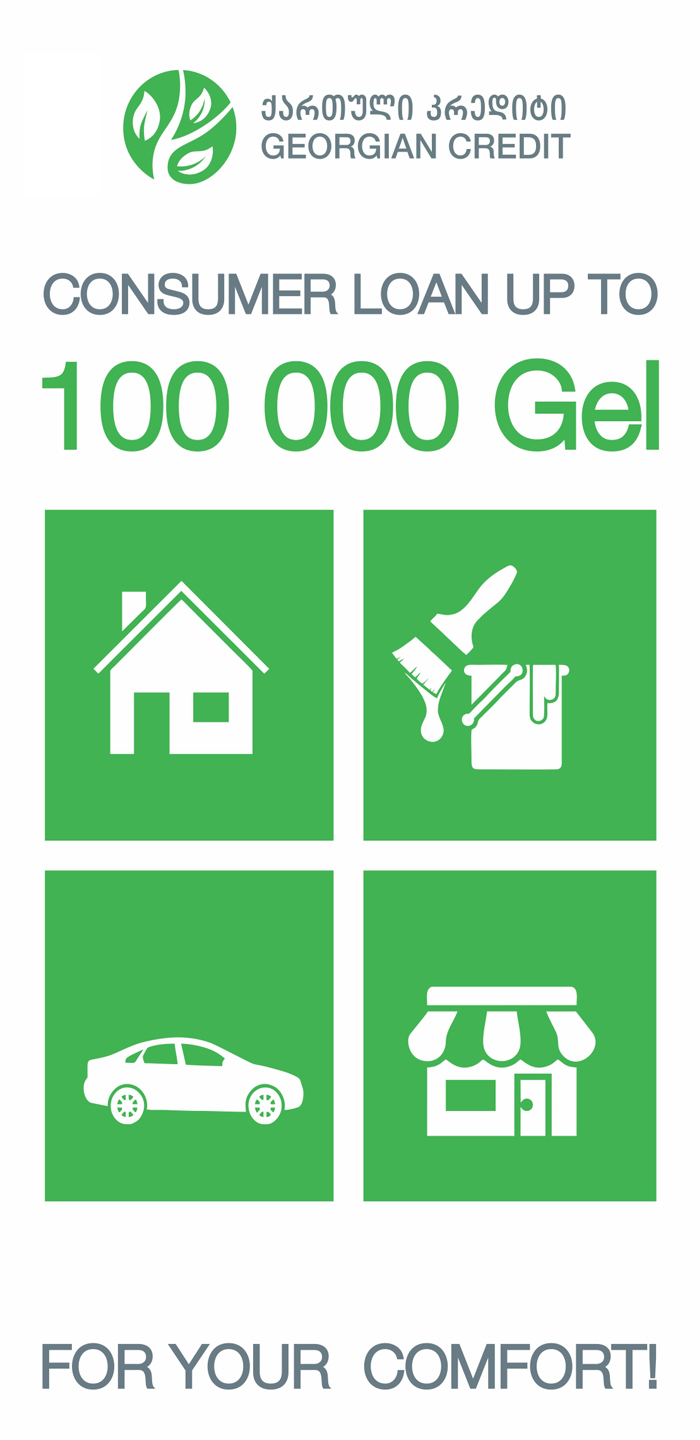 Any physical person who has monthly income can use our
Consumer Loan.
Loan Application.
Terms and Conditions:
Loan amount

Up to 100,000 GEL; loan up to 10,000 GEL does not require real estate collateral

Loan term

Up to five years
Loan is granted with minimal documentation within one working day.
We offer:
Easy procedures for loan;
Payment Schedule tailored to your income;
Considering different types of income;