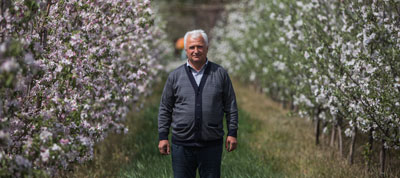 Nugzar Papunashvili
Nugzar Papunashvili
resides in the village of Shindisi, the Gori region. His main business activity includes seedling. He cultivates apple and other types of crop. He is one of the biggest suppliers for farmers across the country. He first came to our company as a guarantor. He was satisfied with our service and repayment terms, based on the harvest seasonal income and as a result he himself applied for the loan to expand his business. With
GC loan
he purchased seeds for apple, peach, cherry, almonds, and cultivation. Nugzar is satisfied with the partnership with Georgian Credit and plans to continue and deepen the long-term cooperation even further.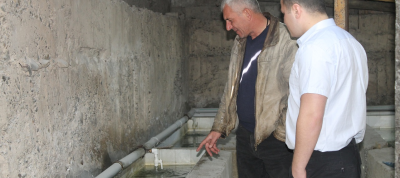 Kakhaber Tsikarashvili
Kakhaber Tsikarashvili
resides in the village of Bebnisi, Kareli Region. He has been one our most loyal clients for many years. His business includes poultry farming, cattle breeding and fishery. He first came to our company upon a friend's recommendation, who has also been our client for many years. Kakhaber needed a loan to stock up his supplies. After several successful repayments, he applied for another loan to finance the trout breeding. With
GC loan
Kakhaber made several successful investments and as a result expanded his business significantly.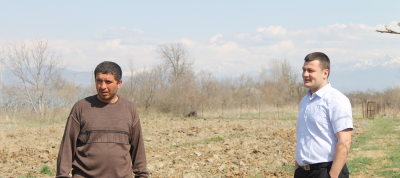 Shota Gokhelashvili
Shota Gokhelashvili
resides in the village of Dzevera of Gori region. Before coming to
Georgian Credit
, he had never applied for the loan at a financial institute. We consulted him and showed the opportunities of expanding his business in the field of agriculture. He liked our offer and applied for a agro loan. With GC loan he grew his livestock and refurbished the farm. As a result, he improved his living conditions. Mr. Gokhelashvili is very satisfied with our service and plans to continue this successful cooperation.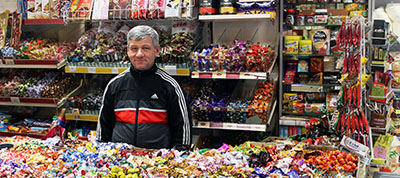 Bezhan Dzagnidze
Bezhan Dzagnidze has been GC client since 2012. He owns a grocery store, which includes meat and take-away food section. With GC loan Mr. Dzagnidze was able to restore and expand his grocery store following the fire several years ago. He is very satisfied with GC services and plans to cooperate with GC in the future: "I will be glad to work with your company in the future because you helped me rebuild my business and get back on my feet."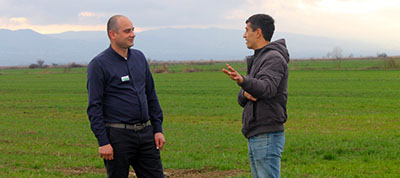 Mamuka Aladashvili
Mamuka Aladashvili is one GC's successful clients. He mainly grows wheat and bran and also has a chicken farm. Mr. Aladashvili learned about GC from another successful GC client David Begiashvili who is also engaged in agro farming. The lender successfully completed three stages of financing. For the first time loan he had a small scale agro business but expanded his business with GC loan. In addition, he acquired 1 hectare of vineyard where he cultivates Rkatsiteli sort of grapes.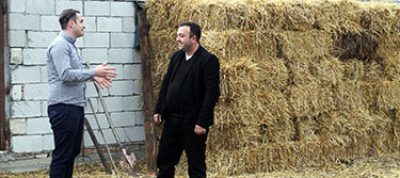 Zaza Mghebrishvili
Mr. Zaza Mghebrishvili has been GC client for many years. He had loans from other money lending institutions when he applied for the agro loan at Georgian Credit several years ago. We offered him a repayment schedule tailored to his income and needs.
Mr. Mghebrishvili cultivates bran, wheat, sunflower and has vineyard which produces Rkatsiteli. He also has pigeon and livestock. With GC loan, the client purchased land and started cultivating new cultures e.g. garlic. After successful repayment, he applied for the loan again. With this new loan he built a farm and added addiotnal livestock. Before that, he used to rent the property for the pigeon.
As a result of successful cooperation with Georgian Credit Mr. Mgebrishvili expanded his business.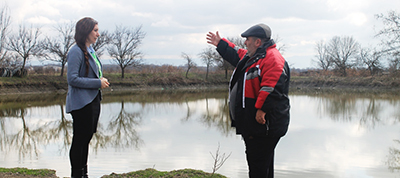 Zviad Chkhitunidze
Mr. Zviad Chkhitunidze lives in CHiauri village of Lagodekhi region. His main source of income is agro farming. He has arable land and farms for pigeon, livestock and sheep. On his pasture land he has 3 lakes. Zviad works the farm land with his own equipment. He possesses a tractor and other machines. He cultivates sunflower, bran, wheat. He partially uses his harvest to feed the livestock and fish. He also possesses a greenhouse.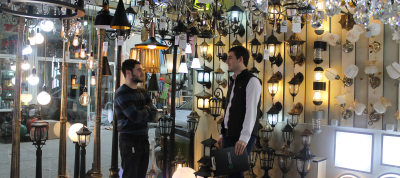 Vakhtang Buava
Vakhtang Buava's business is shops of the lamps (chandeliers). At first, the borrower found out about the organization from the advertisement, expressed interest and applied to business loans. With GC loan, the borrower imported goods from China and expanded existing business. After few successful payments, he applied for new loan and opened one more shop of the chandeliers. Mr. Vakhtang is very satisfied with the GC services provided. "I will happy to continue our successful cooperation in the future, because with your help I have been able to expand my business". says Vakhtang Buava.

Gepherrini
Gepherrini MC, founded in 2014 is a company manufacturing bags and other accessories. In 2015 became the client of

Georgian Credit

. With GC loan the Borrower purchased the necessary equipment and raw materials imported from Turkey and expanded the business by introducing different products. "We plan to add a variety of products. In the near future, we also intend to start manufacturing shoes", says Ilia Gepheridze, the founder of the Company. Gepherrini MC is very satisfied with the GC services provided and we plan to further our long-term and reliable partnership.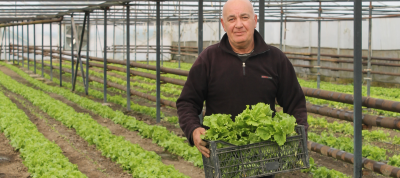 Ioseb Brachuli
Mr. Joseph Brachuli has its own greenhouse in the Misatktsieli, village of Mtskheta Region. on friend's advice and recommendation, he applied for business loan at

Georgian Credit

. With this loan he intended to buy the seeds for tomatoes and lattuce and renovate the greenhouse. With our assistance, the borrower as intended made a purposeful and meaningful investments, which as a result led to the improvement of his financial situation. Mr. Brachuli is well satisfied with our services and provided loan conditions and would be happy to continue our successful cooperation in future.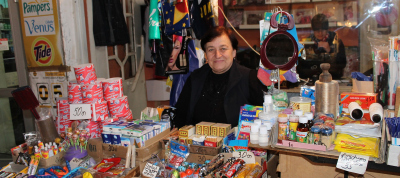 Svetlana Jigania
Ms. Svetlana Jigania is a third type borrower of Georgian Credit. She uses the loan to periodically provide her business with seasonal stock. She says that Georgian Credit has always been very helpful to her to support her business. She believes that she can expand her business with the help of

Georgian Credit

. The company gave her a loan for the repair work in her house.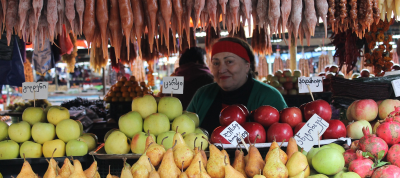 Marine Berishvili
A borrower Marine Berishvili is a third type borrower of

Georgian Credit

. She holds a good credit and payment history. She used to borrow money either for stocks or personal needs. Marine trades in Gldani in the agricultural market with fruits and vegetables and farm products. She uses the loan to periodically provide the market with seasonal products.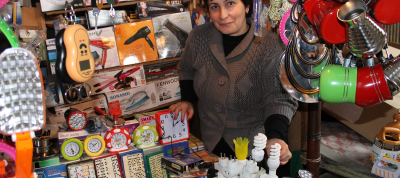 Nino Sesiashvili
Ms. Nino Sesiashvili has been co-operating with Georgian Credit since the beginning of 2014. She bought current inventories with the money and made her production more variable. Consequently her business has got improved. She has many years of trade experience. She is going to expand her business with the help of

Georgian Credit

.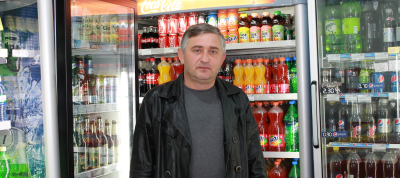 Jaba Nozadze
Mr. Jaba Nozadze has been running a food market since 2011. Family investment in a trading sphere has become successful. Initially he got interested in Georgian Credit as the branch was near his market but later he decided to co-operate with the company as his application on the loan received a prompt reply. The borrower used the loan money for his business, which led to an improvement of the financial condition of the borrower. Mr. Jaba Nozadze plans to continue to co-operate with

Georgian Credit

in the future.